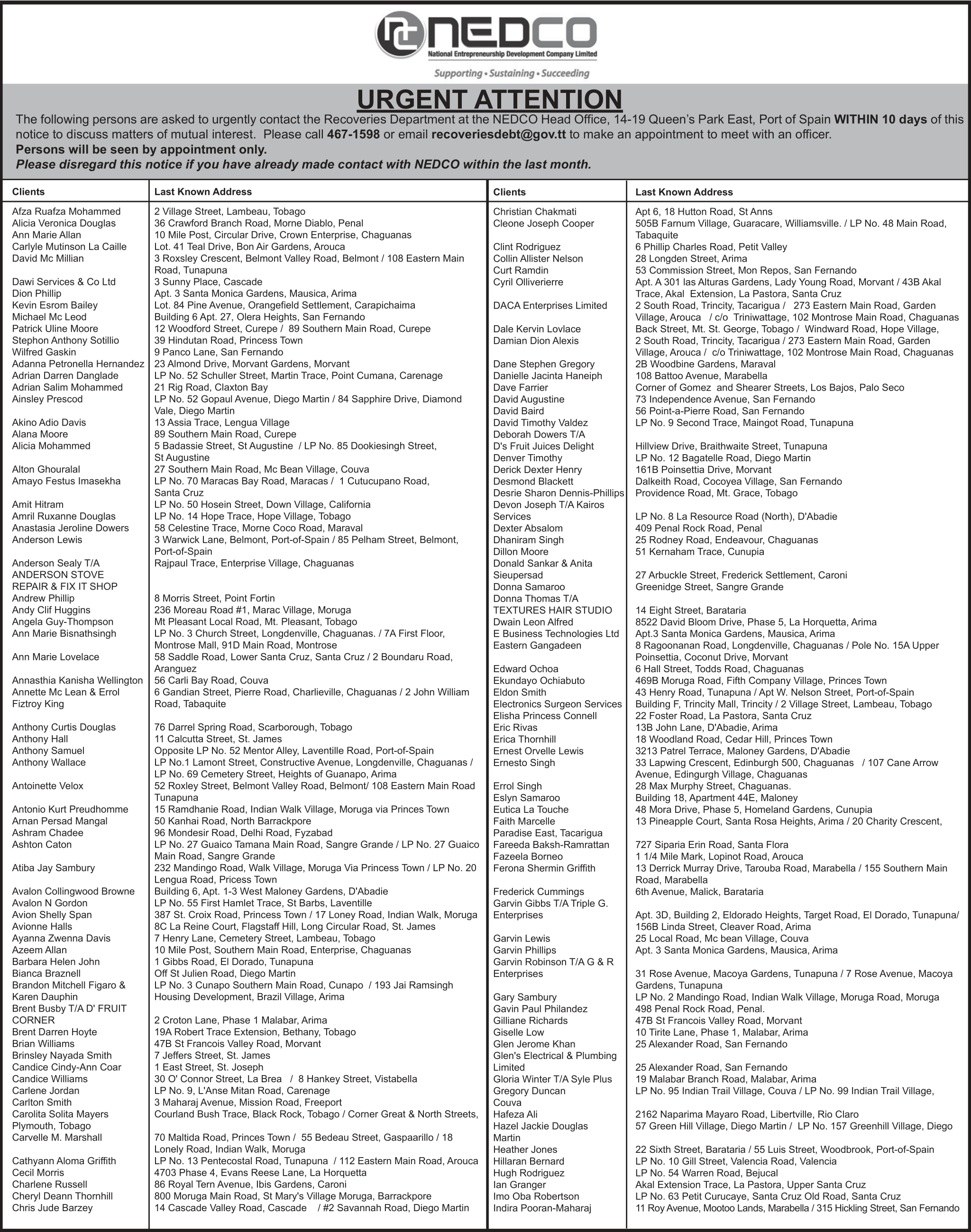 The following persons are asked to contact the Recoveries Department at the NEDCO Head Office,
14-19 Queen's Park East, Port of Spain WITHIN 10 Days of this notice to discuss matters of mutual interest.
Please call 467-1598 or email

This email address is being protected from spambots. You need JavaScript enabled to view it.

to make an appointment or meet with an officer.
Persons will be seen by appointment only.
Please disregard this notice if you have already made contact with NEDCO within the last month.